There is often confusion between modules XBee company And agreements ZigBee company, usually referred to as a module ZigBee company, considering the module XBee company-Yes. However, the latter does support the agreement ZigBee companyBut not just:
XBee companyAnd ZigBee companyIt has many things in common. XBee is a family of radio modules and is a registered trademark of digi international. ZigBee is a wireless communication protocol, which is the trademark of ZigBee alliance. Many people confuse the two names because they are both involved in the radio network and have "bee" in their brand name. But they are totally different. Let's compare XBee and Zigbee to better understand what they are, what they are different, and the relationship between them.
 
ZigBee company It is a kind of wireless communication protocol suitable for low-power wireless local area network. It has the characteristics of modern security, standard-based, and global operation. It is widely used in home automation, intelligent energy, wireless sensor and industrial automation.
 
XBee company Refers to the brand name of digi international equipment family. Digi XBee wireless modules share common shape factors, standard host interfaces, support tools and software, and a set of protocols, including Wi Fi, cellular LTE, number And ZigBee company -Yes. Therefore, there are XBee modules that implement ZigBee protocol, but not all xbees are ZigBee, and vice versa.
ZigBee introduction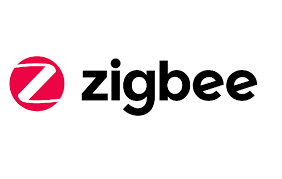 agreement
ZigBee company
It's a standard, just like Bluetooth is a standard. A fully ZigBee enabled manufacturer device can communicate with any other company's ZigBee device. So just as Apple's Bluetooth beat headset can be connected to Samsung's Galaxy smartphone, any of GE's ZigBee lighting switches can communicate with Phillips's ZigBee lights or any other ZigBee certified device.  
How does it work? Well, like a good cake, robust network protocols are about
layer
-Yes. Each layer has added features and functions with enough independence, so the implementation changes in one layer do not need to modify any other layers.
ZigBee company
Is the protocol layer that defines wireless network elements, such as how to start the network, perform address resolution, and route packets. It also specifies how to use predefined means of communication to implement certain applications, such as lighting control, intelligent energy system management or environmental monitoring.
The lower layer
ZigBee company
Supporting its advanced functions is called IEEE 802.15.4. This is a set of standards that define how to use the radio spectrum and many other operations that facilitate reliable transmission. Brand radio module
XBee company
Digi can configure ZigBee or not. There is even a configuration that directly supports the native form of 802.15.4.  
ZigBee company
It adds three important functions:
Grid routing -Use the routing table to define how the radio sends messages to There is also a series of other radios on the way to the final destination.
Creating ad hoc network -An automated process to create a complete radio network in flight without any human intervention.
Self healing mesh -The process of automatically detecting whether one or more radio stations are not in the network and reconfiguring the network to repair the interrupted route.
Per network
ZigBee company
Assign different roles to wireless modules or nodes. These include:
Coordinator -The station is responsible for the formation of the network, address assignment and management of other functions that define, protect and maintain the network. Each network must consist of a coordinator and There will never be more than one coordinator in your network.
Router -The router is a complete ZigBee node. It can join the existing network, send information, receive information and route information. Routing is to act as a messenger between other devices that are too far away to transmit information by themselves. Routers are usually plugged into power outlets because they have to be permanently turned on. ZigBee networks usually have multiple radio routers.
terminal equipment -The final device is basically a simplified version of the router. They can join the network, send and receive information, but that's all. They don't act as messengers between other devices, so they can use lower cost hardware and shut down intermittently, saving energy by temporarily switching to mode Standby (none) answer. Terminal devices always need a router or coordinator as their parent device to help them join the network and store messages during sleep. ZigBee network can have any number of terminals.
ZigBee on XBee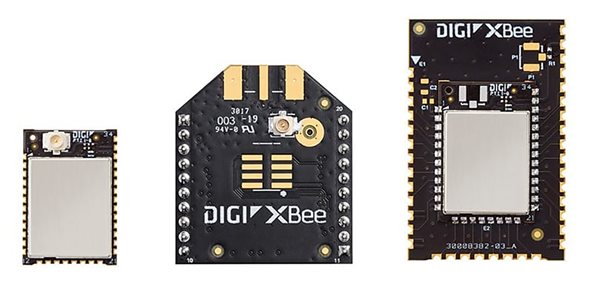 ZigBee company Is a sharing protocol, so chips and modules are available from many manufacturers. This kind of standardization is the key element of its value. What makes ZigBee Digital XBee especially? First of all, digi created an excellent implementation, one with the highest engineering quality, and fully passed the interoperability certification of ZigBee alliance. These basic elements are just the foundation.

Standardized host interfaces facilitate fast, easy to understand configuration, control, and communication. Users can choose a simple human-readable at command or a structured API for machine-to-machine interaction. The combination of module shape factors means that Digital XBee It can be inserted into temporary socket or permanently welded on PCB. These standard dimensions include a very small micro size that integrates the power of XBee into a module no bigger than a nail.

Digi extends its security framework Trust fenceOn the module, including security guidance, security identification and confidentiality. Each module is user programmable, so it can support application logic, sensor input, power management and so on without additional microcontrollers. Finally, there is the power of the digi XBee ecosystem. If a part of the project needs to be migrated to different communication protocols in the future, there is no need to change the module schematic diagram, shape factors, host interface or embedded program, which makes the change between standards very simple.

Let's take a closer look Digital XBee Understand how this happens.
XBee presentation
Radio frequency (RF) module XBee company These modules are produced by digi International Inc. these modules simplify and save the deployment of wireless technology in electronic devices, especially for smart city, precision agriculture, industrial automation, sensor networks, smart grid, smart grid, smart grid, smart grid, smart grid, smart grid, smart grid, smart grid, smart grid, smart grid, smart grid, smart grid, smart grid, smart grid, smart grid, smart grid, smart grid, smart grid, smart grid, smart grid, smart grid, smart grid, smart grid, smart grid, smart grid, smart grid Medical equipment and asset tracking applications.
Complete ecosystem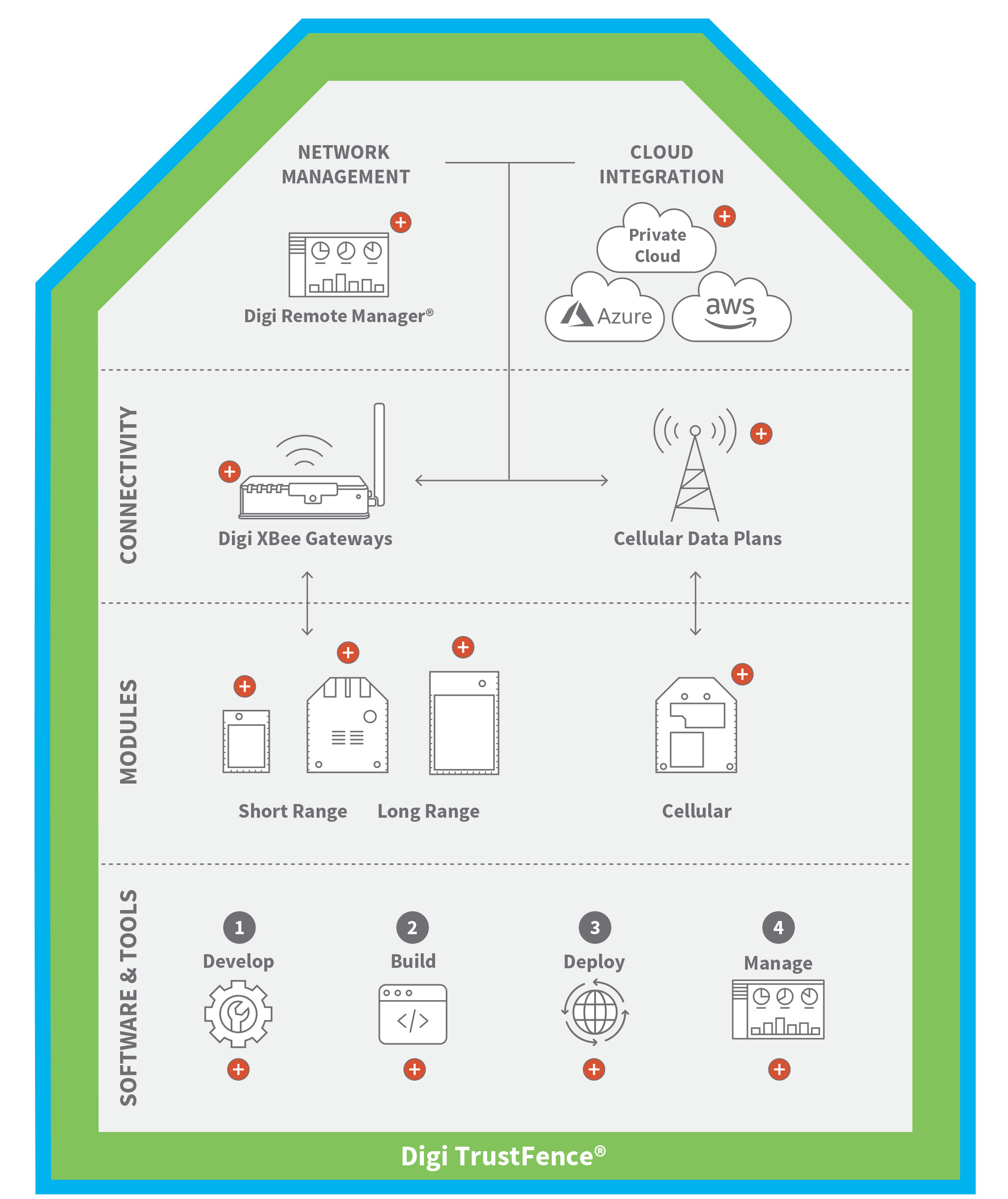 Digital XBee
Part of a complete system of pre certified programmable wireless modules, gateways, adapters, and software, all designed to accelerate wireless development for global deployment.
I
Digi XBee ecosystem
To provide a set of rapid deployment network solutions for device developers for wireless communication among devices, adapters and gateways. Sockets allow you to connect to device networks around the world. You can keep your design and know that with the advent of new wireless technologies, you will be covered.
Some key functions of digi XBee module are clear at a glance
Digi XBee 3: next generation XBee
Based on advanced embedded technology, Digi Xbee 3 Provides additional design freedom through easy to add features and flexible wireless connections. Digi XBee 3 modules have advantages in all categories - size, weight and power.

Micro form factor is ideal for compact and portable applications. Through the improved micropypthon programmability, whether it is processing sensor information, reducing power consumption, or using digi XBee 3 as the main processor of the device, it can be easily calculated at the network end.

Module architecture Digi Xbee 3 It can quickly activate and develop wireless connection with wide compatibility. The standard digi XBee host interface is retained to support backward compatibility, and SPI and other enhancements are added to provide additional flexibility.
 
Digi's tool chain consists of powerful hardware, mature firmware, remote update and management functions, creating a system you can rely on. Digi xbee3 module has built-in digi trustfence data security framework, identity and privacy functions. Trustfence uses more than 175 controls to protect itself from new and evolving cyber threats. modular Digi Xbee 3 Provide compact connectivity to reduce costs, accelerate time to market and extend product life cycle.
XBee digital tools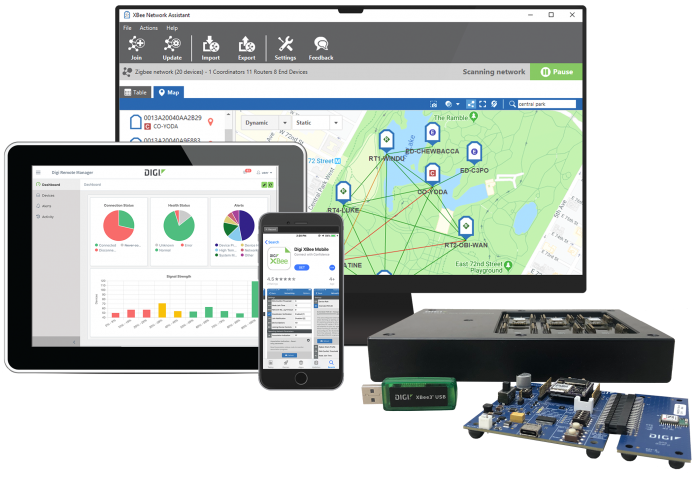 XBee developers can access digi XBee tools, a set of tools that support the whole product life cycle and promote faster development at a lower cost. From initial development to system management of deployment, each stage is activated and guided by software, hardware and cloud system Added the value of digi XBee module. Here is an introduction to the digi XBee tool suite.
development tool
Digi XBee's official code base is available for armbed, ANSI-C, Java, python, and micropython, as well as Mobile SDK Complete Bluetooth development.
Third party libraries are also available for Arduino and node.
Configure applications Digital xctu® for windows, MacOS and Linux provide GUI interfaces for your device and its network, including range testing, spectrum analysis, console access, firmware update and other tools. Digi also provides a complete set of Xbib development card Used to evaluate modules and create proof of concept. These maps can be expanded with sub maps to provide additional sensors or inputs, such as GPS.
Customers can design their own daughter cards according to their own needs.
Manufacturing tools
After the initial development, you can use the
Digi tool XBee multiprogramming
-Yes. The operator can program up to six modules simultaneously on each device and use the generated logs to create paper tracks. Multiple other programmers can be connected to further increase the number of modules configured at the same time.  
Deployment tools
When you are ready to deploy the device to the site, Digi XBee Network Assistant You can find the devices on the network, view the network on the map, test the network strength and perform batch firmware updates, so that the module always runs the best code. Digi XBee 3 USB adapter A simple USB driver is used for testing. The driver is strong enough to be used in the field, and it shows the same performance as the ordinary XBee digi module. Finally, I Digi XBee mobile app For IOS or Android, you can configure and manage digi XBee 3 wireless network directly from your mobile device via Bluetooth. Digi gateway provides direct access to IP protocol from LAN or through cellular network for remote management.
Management and scalability tools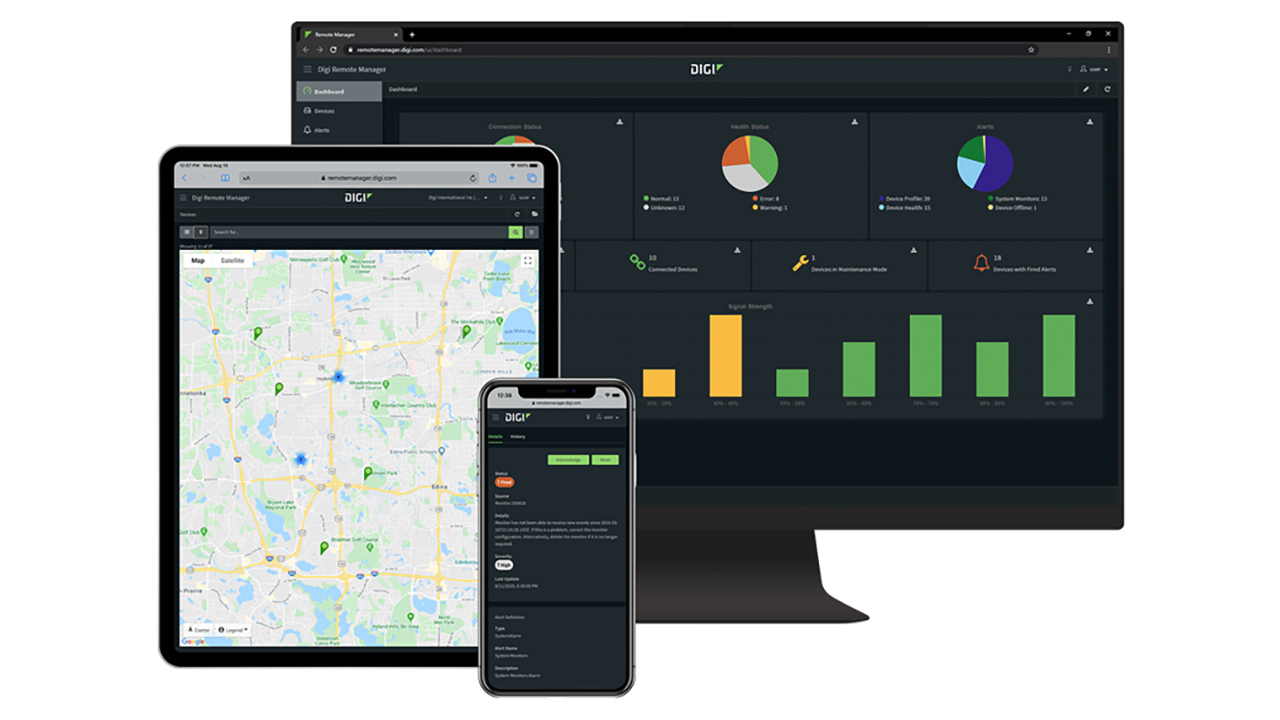 Once the deployment is complete, the network administrator can use it Digi remote manager -Yes. This online configuration, security, and remote management tool automates device management and monitoring. It allows those who manage IOT deployment to monitor their entire system, even if it reaches thousands of devices... Or more!
 
ZigBee is a powerful protocol for many local area detection and automation systems, so it is one of the earliest supported protocols on digi XBee platform. Since this is a standard supported by many certified manufacturers, ZigBee devices can work together to perform application tasks and share data without worrying about who made the device in the first place.
 
Digi's XBee wireless module brand creates a complete development and communication ecosystem, reducing costs while accelerating the time to market. At the same time, it provides a variety of other protocols to cover applications that need more bandwidth, range, mobility, connectivity or simplicity than ZigBee. Digi XBee provides standard interface, programmability, remote configuration, multiple antenna options, UART or SPI host communication, complete adapter ecosystem, code base, configurator, resource allocation and testing program. Every XBee digi is reliable, secure, and designed for return on investment, making it the best choice for a complete hardware / micro software solution.
How to choose the right XBee module for your application
Need help choosing the right XBee digi module? Consider the following:
region : the country / region where the equipment will be deployed, taking into account the frequency and maximum power.
topological structure : how many devices need to communicate with each other and what their physical layout is.
throughput : how much data need to be transmitted on the network and how often?
agreement : do you need to connect with other suppliers in an open switch, or is a closed private network suitable?
Specifications : power consumption, shape factor, etc? Do you need to consider the battery life or space?
position : how far is your device? What is the general situation of radio noise? Is there a transmission barrier? Are there extreme temperatures or other unique factors?
Our team is always ready to advise you on the choice of modules.
*Article from digi International